Nursing Care Plan for Depression
Nursing Care Plan for: Depression
July 13, 2015 – 07:24 am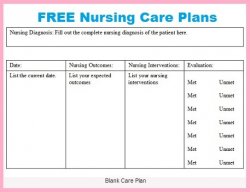 This care plan is listed to give an example of how a Nurse (LPN or RN) may plan to treat a patient with those conditions.
Important Disclosure: Please keep in mind that these care plans are listed for Example/Educational purposes only, and some of these treatments may change over time. Do not treat a patient based on this care plan.
Care Plans are often developed in different formats. The formatting isn't always important, and care plan formatting may vary among different nursing schools or medical jobs. Some hospitals may have the information displayed in digital format, or use pre-made templates. The most important part of the care plan is the content, as that is the foundation on which you will base your care.
If you want to view a video tutorial on how to construct a care plan in nursing school, please view the video below. Otherwise, scroll down to view this completed care plan.
Scenario:
A 50 year old female in admitted to your floor with suicide attempt. The patient was found trying to jump off her 50 foot balcony outside her apartment. The patient's neighbor was able to prevent her from doing this and EMS was called immediately. According to the patient's history, the patient lost her husband, two sons, and dog in a car accident 6 months ago while they were coming back from a hunting trip. The patient was apparently unable to go with her family on this hunting trip because she was sick with the flu. On assessment, the patient reports inability to sleep at night and constant episodes of crying spells. She states that her whole family is gone and that she is not able to cope with this tragedy. She states she has also lost her job because she couldn't "drag" herself out of bed. She report feelings of social isolation, inability to deal with stress and think clearly. She reports that she wants to get out of this dark place of her life and have things go back to the way they were but feels like this will never happen without help. The patient agrees with you to a verbal contract of safety and that she will not try to hurt herself again. She states that it was her first suicide attempt ever.
Nursing Diagnosis:
Ineffective individual coping related to situational crisis as evidence by verbalization of inability to cope, reported life stress, and alteration in social participation.
Source: www.registerednursern.com
Interesting facts
AACN Advanced Critical Care is a peer-reviewed nursing journal and an official publication of the American Association of Critical Care Nurses. It is intended for "experienced critical care and acute care clinicians at the bedside, advanced practice nurses, and clinical and academic educators."
The journal is indexed and abstracted in: Academic...
You might also like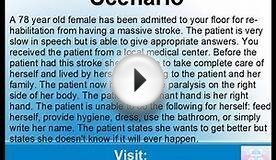 Nursing Care Plans | Nursing Student Guide for Nursing ...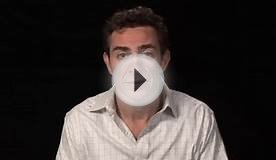 How to Care for Depression in the Elderly in Nursing Homes
Individual service plans: assisted living's key to quality care: goals-based care plans keep residents healthier and staff focused on care.(NURSING MATTERS): An article from: Long-Term Living


Book (Vendome Group LLC)



Popular Q&A
What is nursing care plan for headache?
Take some chocolate it helps with headaches and migraine's.
Related Posts