Nursing a Baby Squirrel
How to Raise a Baby Squirrel
July 13, 2023 – 02:18 pm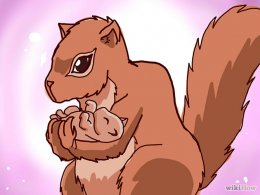 Steps
Do try to take the baby to her mother. Always first try to get the baby to its mother. Please read this article for instruction.

If the baby is hurt, cold, or it's nighttime or mom does not come to get the baby within 2-3 hours, the baby is probably an orphan and needs you to help it.

Ad

Look for a squirrel rehabilitation centre.

Call your local vets, animal shelters, humane societies, Fish & Game, Fish & Wildlife and Wildlife groups to get a referral for a local wildlife rehabilitator that takes in squirrels. You can also search online by typing in "squirrel rehabilitation" and your state and city.
Go to for help with the baby squirrel until you find a rehabber. It is a forum that you can join and ask questions that will help you raise the baby until a rehabber is found. If a rehabber cannot be found, the squirrel board will help you raise the baby to release back into the wild.

Get the baby hydrated.

Most fallen babies will be in need of water. You can see how dehydrated they are by gently pinching their skin.
If the "tent" of their skin stays there over a second or more, they are dehydrated.
If they look wrinkly, have sunken eyes or appear emaciated, they are dehydrated. Most super markets and drug stores carry Pedialyte in the baby section or their own brand of rehydrating baby fluid. Gerber has a brand also. Squirrels like fruit flavors, but plain will do if it's all they've got. If you can't find Pedialyte, there is always Gatorade.
If you are nowhere near a store or drugstore, here is a homemade formula:

One teaspoon salt
three teaspoons of sugar mixed into one quart of warm water.

Use oral syringes, i.e. syringes with no needles, but you can use a clean eye dropper or an oral baby syringe. They also sell syringe feeders at Petco and Petsmart right next to the Esbilac puppy milk.
Make sure the baby is warm before you give it any fluids or it won't be able to digest them.
If they are tiny hairless pink babies about 2–3 inches (5.1–7.6 cm) long, you must be very careful when giving them fluids. It's easy to aspirate the babies and get the fluid in their lungs. This will give them pneumonia and they might die. #*Just put one little drop on their lips at a time and let them suck that in.
If their eyes are open, you can let them take the syringe in their mouth and gently give them a few drops.
If a lot falls out of their mouth or comes out the nose, you're going way too fast.
If you get some coming out their nose, hold them upside down instantly for 10 seconds then blot the fluids off their nose, out of their nostrils. Wait a about minute before you continue.
Make sure you give these fluids warm, but not too hot. Store unused amounts in the refrigerator.
If they won't take the fluids, put a drop on their lips or poke a drop in their mouth so they can taste some of it first. Some will just open their mouths wide and start sucking away. Give tiny, eyes-closed pink babies 1 cc every two hours, fully furred eyes-closed babies 1-2 cc about every two hours, open-eyed babies 2-4 cc every three hours until a rehabber calls you back with your instructions. (1 cc is about 20-25 drops from an eye dropper, 5 cc is 1 tsp)

Stimulate the baby squirrels as they need to be stimulated to poo and pee when their eyes are closed.

Before and after each feeding of fluids you will need to gently wipe the genital and anal area with a warm, moist cotton ball or Q-tip until they pee or poo. Otherwise their stomach will bloat and may result in death. Their mums do this for them. If they are very dehydrated and haven't eaten in a while, they may not pee for a quite a few feedings and may not poo for a day. Feed the babies every 3 to 4 hours.
Keep trying after every feeding time.

Be aware that baby squirrels might have parasites such as fleas, mites, ticks and maggots.

Remove the fleas and maggots by hand with flea combs and/or tweezers. Petco also sells flea and mite sprays made specifically for small animals such as hamsters.
If it's a tiny, pink-skinned baby, do not apply anything to the squirrel. Put the spray on the cloth around the baby. Do not spray into wounds. It will sting.

8

Clear of obstructions. Make sure there are no wires where babies are once they start getting out of the box as they nibble stuff. When they are around one month old, they will naturally develop a sense of fear and they will start hiding from you. They will crawl up the curtains and will prefer to stay at height. This is about time to rehabilitate them in the woods.

9

Train them to survive. It is a good idea to let them get used to the heights before leaving them outdoors. Curtain rods will be a great help here. We don't want them to be crawling on the ground. Many hand raised squirrels tend to crawl on ground and end up becoming easy food for snakes, cats etc. Hence, do not get them into habit of crawling on the floor.

10

10

Do know what else you should do with the baby squirrels. You, as rescuers, will nurse the baby squirrel until they are old enough to eat on their own. Then you will teach them how to eat soft and hard foods. When they can eat on their own, you take them from the indoor cages and put them into large 8' tall outdoor cages. Here they learn how to find food, build a regular squirrel nest, climb, jump and interact with other juvenile squirrels. When they are 4.5 to 5 months old it is necessary release the squirrels within two miles of where they were found. This will probably be your back yard if you wish. Put them in an outdoor nest box which is wired to a tree or post. After a few days later they will leave their box and build their own nest. They will be able to find food and care for themselves at this time.
Give us 3 minutes of knowledge!
Can you tell us about
Body Scrubs?
Uber (application)?
Cell phone backups?
YouTube?
Tips
Baby squirrels need company. Try to find a wildlife rehabilitator to take the squirrel so it can have friends. They learn from each other, imprint on each other and need company to thrive!
When you are beginning to offer your new found friend dry nuts be sure to wash off any salt. It is much easier to encourage them to eat hard shelled nuts.
Article Info
Interesting facts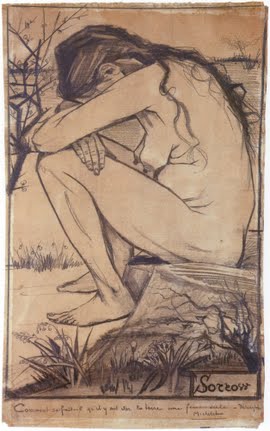 Vincent van Gogh drew and painted a series of works of his mistress
Sien
during their time together in the Netherlands. In particular, his drawing Sorrow is widely acknowledged as a masterwork of draftsmanship, the culmination of a long and sometimes uncertain apprenticeship in learning his craft.
Commonly called Sien Hoornik, Clasina Maria...
You might also like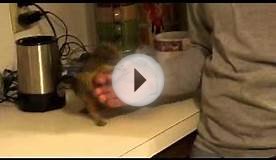 baby squirrel playing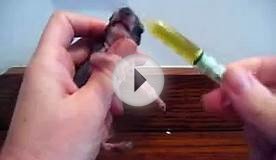 Nursing, feeding baby squirrel, wildlife rehabilitation ...
Squirrel Balance Samsingl T-shirt Casual Women Vogue Green


Sports (SamSingl)




Short sleeve t-shirt
Squirrel balance style t shirt.
Small
Material:100% cotton
Personal wardrobe essentials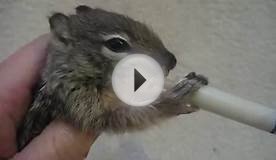 Baby California Ground Squirrel nursing, Mary Cummins ...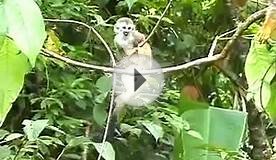 Baby Squirrel Monkeys
JETBOOM : Jetpack Dash Hero Kill


Mobile Application (Cobalt Play)




Multiple levels from the ground to outer space, and big boss fights.
Stack up your kash and diamond count to unlock more gun s.
Unlock 2 wing man pets, weapon pack s, upgrade your jet pack and more.
Great manga sci-fi and monster art with techno music.

Winter Squirrel Avengers America Red Short-sleeve Custom Xx-large For Women Painting


Sports (MarloMurr)




Cotton,feels great!
health cotton ,no shrinking.
Machine wash,print and color won t fade after washing.
Red
MarloMurr

Medium Men Squirrels Macro Fashionable Customizable Black Cotton Shirts


Sports (JermaiJohn)




Squirrels macro t-shirts have been created to help you share your style
t-shirts combined with today s fashion trends and designs
Classic semi-contoured silhouette with side seam, shoulder-to-shoulder taping, seamed collaret
Double-needle sleeve and bottom hem from JermaiJohn
Machine washable.visit product description for more details.
Popular Q&A
Can baby squirrels nurse on a cat? | Yahoo Answers
you can try it there just like a defored puppy :) if they end up getting sick then call your vets office or humaine society or animal controll. but becarefull some laws are in place where you cant take in wildlife!
but im sure there so cute- a squirell had babies in the eves of my house when I noticed them there there little pink bodies I left them be, I checked the next morning they were gone! mama squirell moved them somewhere else.
take care of the babies and when they grow up you will have to take care of them unless you know how to jump from tree to tree collecting pinecones & nu…
Will a nursing baby squirrel survive on its own in the wild without a mother to nurse it
No. A baby squirrel cannnot survive on its own. Its diet is limited to liquids, thus the only appropriate food for a baby squirrel is Esbilac Puppy Formula.
Related Posts