Nursing 5 Minute Assessment
How to Perform a Head-to-Toe Assessment
September 19, 2014 – 02:24 pm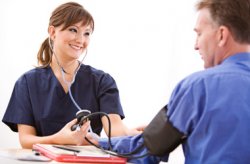 Featured Author:
Kathy Quan, RN, BSN, PHN
Kathy Quan, RN, BSN, PHN, has over 30 years of experience in home health and hospice care. Teaching patients, caregivers, and other nurses has always been a passion of hers. She also loves to write and has several websites and blogs for nurses, caregivers, and patients. Kathy has also authored four books about nursing, the health care field and caring for aging parents.
Follow Kathy on Facebook and Twitter.
More articles from this author:
This article describes the basics of a head-to-toe assessment which is a vital aspect of nursing. It should be done each time you encounter a patient for the first time each shift (or visit, for home care, clinic or office nurses).
This assessment includes assessment of the physical, emotional and mental aspects of all body systems as well as the environmental and social issues affecting the patient. The nurse needs to observe for all of these factors and ask questions as needed.
Difficulty: Average
Time Required: Approximately 10-20 minutes
1. Assemble your equipment.
Wash your hands. Greet and identify the patient. Explain what you are going to do. Provide for privacy. Begin with the 5 Vital Signs: Temperature, Pulse, Blood Pressure, Respiration and Pain. Ask the patient how he/she feels and observe the environment. As you assess the body by systems, observe for such tings as non-verbal cues, mobility and ROM.
2. HEENT/Neuro:
Head: Shape and symmetry; condition of hair and scalp
Eyes: Conjunctiva and sclera, pupils; reactivity to light and ability to follow your finger or a light
Ears: Hearing aids, pain? Speak in a whisper: can he hear you and comprehend? Turn away to make sure he isn't reading your lips.
Nose: Drainage, congestion, difficulty breathing, sense of smell
Throat and Mouth: Mucous membranes, any lesions, teeth or dentures, odor, swallowing, trachea, lymph nodes, tongue
3. Level of Consciousness and Orientation:
Is he awake and alert? Is he oriented to Person (knows his name), Place (he can tell you where he is) and Time (knows the day and date). A fourth level of orientation is Purpose (he knows why you are examining him; or knows the function of something such as your penlight or stethoscope).
4. Skin:
As you examine all body systems you need to make note of the status of the Integumentary System for any breaks in the skin, scars, lesions, wounds, redness, or irritation. Assess the turgor, color, temperature and moisture of the skin.
See also:
Source: nursinglink.monster.com
Interesting facts
Dr. Michael B. Cox (born 1954, Bolling AFB, Washington D.C.) is an Adjunct Professor of Counseling and Psychology at several graduate programs for university satellite campuses located in Central Florida (e.g. Webster University, Troy University, Barry University, etc.).
Thus far Dr. Cox has had a rather diverse career. Enlisting in the Air...
You might also like
Nurse Practitioner Head to Toe Assessment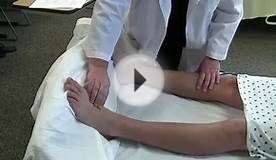 WWCC Nursing Head to Toe Assessment Part 3/6
Naturo Sciences Garcinia Cambogia - 90 Count - 1000mg Per Serving - All Natural Appetite Suppression Supplement To Support Weight Loss - 45 Servings


Health and Beauty (Naturo Sciences)




GARCINIA CAMBOGIA EXTRACT 1mg HCA! By NATURO SCIENCES ❉ The frantic pace of today s lifestyle does very little to support a healthy weight. It is far too easy to...
WHAT IS PURE GARCINIA CAMBOGIA EXTRACT? ❉ Garcinia Cambogia is better known as tamarind fruit, which grows in some parts of Africa, in Southeast Asia and in India...
HOW DOES THE HCA IN GARCIINIA CAMBOGIA ACTUALLY WORK? ❉ HCA actually inhibits the enzymes in our bodies that are tasked with converting sugar into stored fat. Instead...
IS GARCINIA CAMBOGIA SAFE FOR EVERYONE? ❉ The tamarind fruit or Garcinia Cambogia has been used in Africa, Asia and India for centuries and is even on the menus...
3M Littmann Lightweight II S.E. Stethoscope, 28", Pearl Pink Tube, 2456


BISS (3M / Littmann)




Reliable and clear acoustic response and light weight combine to make this an ideal entry-level instrument
Tunable diaphragm responds with a simple pressure change to capture low and high-frequency sounds
Tear-drop shape for easy fit under blood pressure cuff
Anatomically designed headset is angled to meet the path of the ear canal
Nonchill rim and diaphragm provide welcome patient comfort
3/4 traditional bell on one side for lower frequencies
Patented floating diaphragm on one side for higher frequencies
Non-chill rim and diaphragm
Anatomically designed headset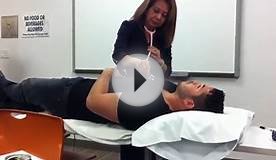 5 Minute Head to Toe Assessment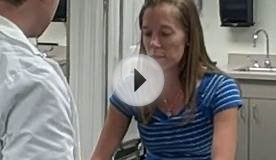 30 Minutes Assessment Nursing Part 1 of 4
Caterpillar Men's Second Shift ST Work Boot,Dark Brown,8.5 M US


Shoes (Caterpillar Footwear)




Durable Work Boots By Cat Made To Keep Your Feet Safer Throughout The Day.
Featuring full grain leather construction
Slip resistant outsole

Albert Einstein obtain Math your Equations - Plastic Phone Case Back Cover (iPhone 4/4s) less nursing


Wireless (Li Cases)




High-Quality Hard Plastic Shell.
Safeguard your expensive device from the the drop damage, scratches, spills, soil, dust, and daily wear-and-tear.
Provides maximum protection and prevents scratches, chips and dirt from accumulating.
Exquisite craftsmanship, strong and durable case with high quality picture printing technology.
Fashionable & Perfectly Designed, Make your device truly unique.

Nature Made Fish Oil,1000 mg, 300 mg OMEGA-3, 90-Count


Health and Beauty (Nature Made)




Product contains 1 mg of Fish Oil Concentrate and 300 mg Omega-3
Purified to remove mercury
Nature Made Fish Oil supply only comes from deep ocean waters, not farm raised fish
No artificial colors; No artificial flavors; No artificial preservatives
Related Posts