Nursing Career Goals Examples
Example of a Career Objective for a Registered Nurse
August 26, 2023 – 06:45 am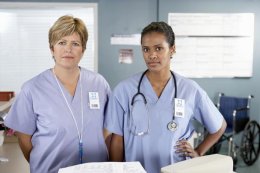 A mentor can help a new graduate achieve her initial goals.
Darrin Klimek/Digital Vision/Getty Images
Whether it's a question on a resume or a decision about where you want your nursing career to be in 10 years, career objectives are an important part of being a registered nurse. Your objectives are likely to change over the years. Some typical objectives might include gaining clinical skills, becoming specialized or certified, or going on for more education.
Starting Out
What you want to achieve as a new graduate is likely to be different from your goals once you have some experience under your belt. A newly graduated RN - whether she attended a diploma, associate or baccalaureate program - has a head full of knowledge but typically still needs to learn the skills of her profession. She might want to achieve clinical competence, learn how to sharpen her clinical judgment and make good decisions or gain confidence in the technical aspects of patient care. Some nurses seek out an organization with a formal residency or internship program for new graduates to help the process along.
Become a Specialist
After several years of practice, nurses often want to learn more about a particular area of nursing. Many nurses become quite specialized in a field such as pediatrics - the care of children - or geriatrics - the care of elders. Others set goals to learn about a particular field, such as cardiac nursing. Continuing education programs and seminars, as well as on-the-job training, are good ways to gain specialized knowledge. A nurse who originally began work in the medical-surgical arena, for example, might take the necessary courses to become a specialist in cardiac care and transfer to another unit or job.
Related Reading: What Kinds of Licenses or Certifications Can You Get for Being a Registered Nurse?
Get Certified
Once a nurse becomes a specialist, her next objective could be certification. Unlike a nursing license, which is required for practice, certification is optional for most RNs. Certifications exist in most specialties of nursing. The American Nurses Credentialing Center and the American Association of Critical Care Nurses, for example, both offer specialty certifications. A fee is required for the examination, and most certification exams have experience requirements, as well. Some also require a bachelor's or more advanced degree. You must complete continuing education relevant to the specialty to maintain certification.
Interesting facts
When a person begins to worry about acute toothache, there is no time to choose a dentist. To prevent such unpleasant sensations, it is advisable to visit the dentist twice a year. A planned visit will show whether the clinic and the specialist meets the rules of a good dentist. Find a dentist in kenosha and make an appointment to be sure that this dentist works efficiently and takes care of the health of their patients. Remember that you should not trust the clinic, which promises to carry out necessary filling in the short term. For a full treatment that meets all international standards, it will take long time.
You might also like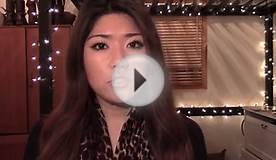 Why Am I A Biology Major? Med School & Future Career Goals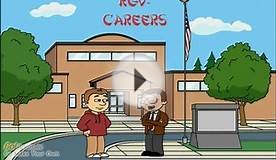 Rgv-careers
How to Get Out of Nursing: Using your nursing skills, experience and abilities to land the perfect non-nursing job (Practical Guidebooks for Busy Nurses Book 3)
eBooks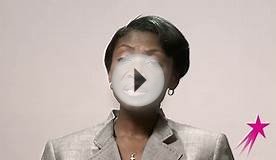 Nurse Practitioner: Goals - Jackie Broadway-Duren Career ...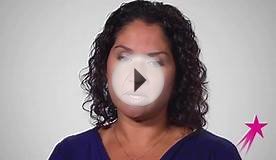 Nursing Professor: Goals -Imelda Reyes Career Girls Role Model
Related Posts